Pay by Phone Apps On the Street Parking
Besides Pay & Display machines and coupon, SEMSB also provides mechanism whereby motorists can pay their parking charges by using mobile application through their smart phones. Flexi Parking is a mobile app developed as an alternative method to be used on on-street parking. Users have to register their car numbers and buy credit and use it to pay parking charges. This app will be linked to our enforcement system. Currently, this app is used in MBSA, MPS, MPKj, MPSepang, MPKS and MBS (Nilai branch).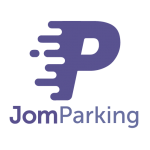 Jom Parking is a smart parking app solution. It is a simple, secure and quick way to pay for parking. New users can create an account by following the registration process (one-time only) and top up to get tokens. Users can register more than one vehicles and parking duration can be extended remotely. Currently, this app can only be used in Majlis Bandaraya Seremban (Nilai branch).